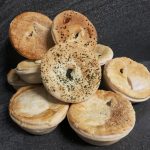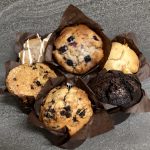 What areas do you deliver to?
We delivery to many areas across Melbourne, Geelong and Ballarat.
Are you delivering to suburbs affected by COVID-19 lockdowns?
YES. Our drivers are considered essential during this time.
This means we are still able to deliver goods to suburbs in lock down as a result of the ever evolving COVID-19 situation.
With strict hygiene measures in place, we can deliver your goods to you contact free.
What days do you deliver?
We deliver most days to most areas. If you have a specific question, contact us and we will advise based on your request.
If we cannot fulfil your order on the requested date, we will get in touch with you to make other arrangements.
What time can I expect my delivery?
All of our deliveries take place in the morning anywhere between 6am – 11am.
Please ensure that somebody will be home to accept the order.
What payment options do you accept?
Payments can be made at the time of ordering by card. There is no COD or pay on pick up option.
Where is your head office located?
We are located at:
322 Melbourne Road,
North Geelong
VIC, 3215